Contact Kyoto
Interested in making a reservation at Kyoto Sushi & Steak Japanese Restaurant?
Looking for information about our hours, reservations, seatings or how to apply a job?
For reservations, please call 913-239-8868, we accept reservations for Hibachi Grills, Booths, Private tatami room, sushi bar is first come first serve, thank you.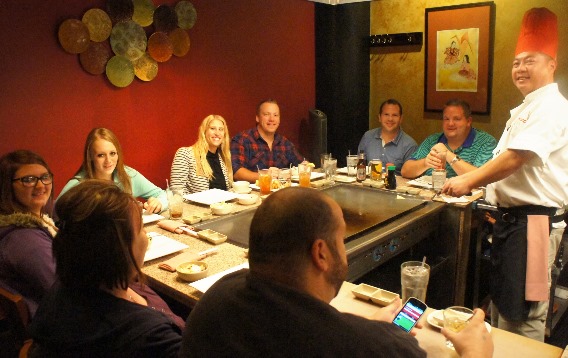 6792 West 135th St.,
....Overland Park, Kansas
... 66223
Telphone:

913-239-8868



FAX:

913-237-8868



E-mail:
Reserve a great time!
Reservation Notice
We only hold the table for 10 minutes and ONLY COMPLETE PARTIES WILL BE SEATED.

If your party pasts reseration time, your party will be on waiting list for the next available table.

Please note that booth, regular tables, sushi bar seats are first come first serve on weekends.

We do not do surprise party on weekends and holidays.


Business hour

Mon-Thur

11:00 AM-9:30 PM

Friday

11:00 AM-10:30 PM

Saturday

11:30 AM-10:30 PM

Sunday

12:00 PM-9:30 PM
Gift Card Available !!


Any amount available! Please come to Kyoto's reception for the gift cards or call 913-239-8868 for more information, thank you!